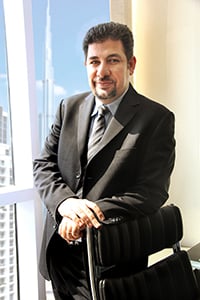 Managing Director
Nidal Othman
General Manager
Mahmoud Nimer
Who We Are
StarLink is acclaimed as the largest and fastest growing "True" Value-added Distributor across the Middle East, Turkey and Africa regions with on-the-ground presence in 11 countries.
With its innovate Security Framework, StarLink is also recognized as a "Trusted Security Advisor" to over 2200 enterprise and government customers that use one or more of StarLink's best-of-breed and market-leading technologies, sold through its Channel network of over 770 Partners.
The StarLink Solution Lifecycle helps Channel Partners differentiate offerings, and assists customers to identify key risks and define priorities for addressing IT Security gaps relating to compliance and next-generation threat protection.