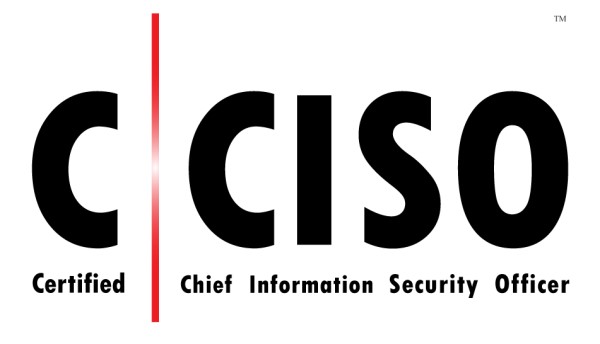 Course: Certified Chief Information Security Officer (C|CISO)
Length: 4 days
SCHEDULE
Riyadh, KSA
Certified Chief Information Security Officer (C|CISO)
Nov 18 - Nov 21, 2019
Course Overview:
EC-Council's CCISO Program has certified leading information security professionals around the world. A core group of high-level information security executives, the CCISO Advisory Board, contributed by forming the foundation of the program and outlining the content that would be covered by the exam, body of knowledge, and training. Some members of the Board contributed as authors, others as exam writers, others as quality assurance checks, and still others as trainers. Each segment of the program was developed with the aspiring CISO in mind and looks to transfer the knowledge of seasoned professionals to the next generation in the areas that are most critical in the development and maintenance of a successful information security program.
Target Student:
This course is designed for the aspiring or sitting upper-level manager striving to advance his or her career by learning to apply their existing deep technical knowledge to business problems.

Prerequisites:
Candidates interested in earning the C|CISO Certification must qualify via ECCouncil's Exam Eligibility application before sitting for the C|CISO Exam. Only students with at least five years of experience in three of the five domains are permitted to sit for the C|CISO Exam. Any student who does not qualify to sit for the exam or who does not fill out the application will be permitted to take the EC-Council Information Security Manager (EISM) exam and earn that certification. EISMs may then apply for the CCISO Exam once they have achieved the required years of experience.
Course Objectives:
In this course, you will learn in-depth content in each of the 5 CCISO Domains:
Domain 1 – Governance (Policy, Legal, and Compliance)
The first Domain of the C|CISO program is concerned with the following:
Information Security Management Program
Defining an Information Security Governance Program
Regulatory and Legal Compliance
Risk Management
Domain 2 - IS Management Controls and Auditing Management
Domain 2 of the CCISO program, one of the cornerstones of any information security program, is concerned with the following:
Designing, deploying, and managing security controls
Understanding security controls types and objectives
Implementing control assurance frameworks
Understanding the audit management process
Domain 3 of the C|CISO program covers the day-to-day responsibilities of a CISO, including:

The role of the CISO
Information Security Projects
Integration of security requirements into other operational processes (change management, version control, disaster recovery, etc.)
Domain 4 of the CCISO program covers, from an executive perspective, the technical aspects of the CISO job including:

Access Controls
Physical Security
Disaster Recovery and Business Continuity Planning
Network Security
Threat and Vulnerability Management
Application Security
System Security
Encryption
Vulnerability Assessments and Penetration Testing
Computer Forensics and Incident Response
Domain 5 of the CCISO program is concerned with the area with which many more technically inclined professionals may have the least experience, including:

Security Strategic Planning
Alignment with business goals and risk tolerance
Security emerging trends
Key Performance Indicators (KPI)
Financial Planning
Development of business cases for security
Analyzing, forecasting, and developing a capital expense budget
Analyzing, forecasting, and developing an operating expense budget
Return on Investment (ROI) and cost-benefit analysis
Vendor management
Integrating security requirements into the contractual agreement and procurement process
Taken together, these five Domains of the C|CISO program translate to a thoroughly knowledgeable, competent executive information security practitioner.
Course: EC-Council Masterclass
Length: 5 days
EC-COUNCIL MASTERCLASS
EC-Council Masterclass brings to you best in class Information Security Training with our renowned Instructors right at your door step
Curriculum:
Ethical Hacking
Security Testing
Digital Forensics
Network Defence
Security Management
CUTTING-EDGE TRAINING
More than 10 unique courses are designed to align with dominant security team roles, duties, and disciplines. They prepare students to meet today's threats and tomorrow's challenges.
The EC-Council curriculum spans CyberDefence, Digital Forensics & Incident Response, Threat Hunting, Audit, Management, Pen Testing, Industrial Control Systems Security, Secure Software Development, and more. Each curriculum offers a progression of courses that can take professionals from a subject's foundations right up to top-flight specialisation.
We constantly update and rewrite these courses to teach the tools and techniques that are proven to keep networks safe.
WHY EC-COUNCIL MASTERCLASS IS THE BEST TRAINING?
EC-Council training is intensive and hands-on, and our courseware is unrivaled in the industry. EC-Council instructors and course authors are leading industry experts and practitioners. Their real-world experience informs their teaching and training content.
Our training is designed to be practical. Students are immersed in hands-on lab exercises built to let them practice, hone, and perfect what they've learned.
HOW TO REGISTER FOR EC-COUNCIL TRAINING?
The most popular option to take EC-Council training is to attend a 4- or 5-day technical course taught live in a classroom held globally throughout the year. EC-Council masterclass training provides an ideal learning environment and offer the chance to network with other security professionals as well as EC-Council instructors and staff.
LEARN FROM EXPERTS
EC-Council courses are taught by an unmatched faculty of active security practitioners.
Each instructor brings a wealth of real-world experience to every classroom -both live and online.
EC-Council instructors work for high-profile organisations as red team leaders, CISOs, technical directors, and research fellows. Along with their respected technical credentials, EC-Council instructors are also expert teachers.
Their passion for the topics they teach shines through, making the EC-Council classroom dynamic and effective.
EC-COUNCIL MASTERCLASS FORMAT
The entire EC-Council team is dedicated to ensuring your training experience exceeds expectations.
Our most recommended format, Masterclass training feature EC-Council's top CEI (Certified Expert Instructor) teaching the course at a single time and location.
This allows for:
Focused, immersive learning without the distractions of your office environment
Direct access to EC-Council's Certified Instructors
Interacting with and learning from other professionals
Courses Offered:
Certified Chief Information Security Officer (C|CISO)
Certified Ethical Hacker v10 (C|EH)
EC-Council Certified Security Analyst (E|CSA)
Computer Hacking Forensic INVESTIGATOR (C|HFI)
Certified Network Defender (C|ND)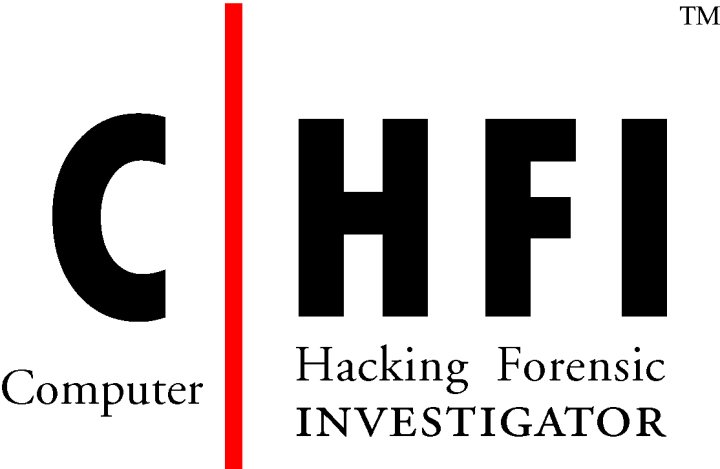 Course: Computer Hacking Forensic Investigator (CHFI)
Length: 5 days
Course Outline:
Module 01 Computer Forensics in Today's World
Module 02 Computer Forensics Investigation Process
Module 03 Understanding Hard Disks and File Systems
Module 04 Data Acquisition and Duplication
Module 05 Defeating Anti-forensics Techniques
Module 06 Operating System Forensics (Windows, Mac, Linux)
Module 07 Network Forensics
Module 08 Investigating Web Attacks
Module 09 Database Forensics
Module 10 Cloud Forensics
Module 11 Malware Forensics
Module 12 Investigating Email Crimes
Module 13 Mobile Forensics
Module 14 Forensics Report Writing and Presentation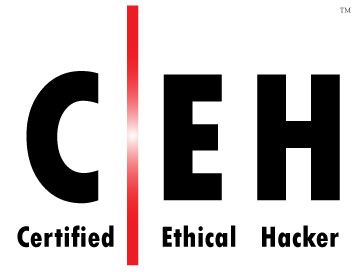 Course: Certified Ethical Hacker v10 (CEH v10)
Length: 5 days
SCHEDULE
Dubai, UAE
Certified Ethical Hacker v10 (CEH v10)
Nov 17 - Nov 21, 2019
Riyadh, KSA
Certified Ethical Hacker v10 (CEH v10)
Dec 15 - Dec 19, 2019
Course Outline
Module 01: Introduction to Ethical Hacking
Module 02: Footprinting and Reconnaissance
Module 03: Scanning Networks
Module 04: Enumeration
Module 05: Vulnerability Analysis
Module 06: System Hacking
Module 07: Malware Threats
Module 08: Sniffing
Module 09: Social Engineering
Module 10: Denial-of-Service
Module 11: Session Hijacking
Module 12: Evading IDS, Firewalls, and Honeypots
Module 13: Hacking Web Servers
Module 14: Hacking Web Applications
Module 15: SQL Injection
Module 16: Hacking Wireless Networks
Module 17: Hacking Mobile Platforms
Module 18: IoT Hacking
Module 19: Cloud Computing
Module 20: Cryptography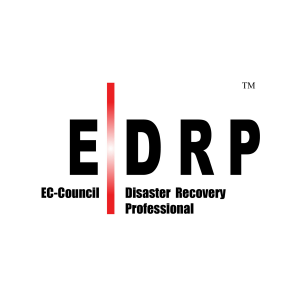 Course: EC-Council Disaster Recovery Professional (EDRP)
Length: 5 days
SCHEDULE
Riyadh, KSA
EC-Council Disaster Recovery Professional (EDRP)
Dec 15 - Dec 19, 2019
Course Outline
Module 01: Introduction to Disaster Recovery and Business Continuity
Module 02: Business Continuity Management (BCM)
Module 03: Risk Assessment
Module 04: Business Impact Analysis (BIA)
Module 05: Business Continuity Planning (BCP)
Module 06: Data Backup Strategies
Module 07: Data Recovery Strategies
Module 08: Virtualization-Based Disaster Recovery
Module 09: System Recovery
Module 10: Centralized and Decentralized System Recovery
Module 11: Disaster Recovery Planning Process
Module 12: BCP Testing, Maintenance, and Training
Course: EC-Council Certified Security Analyst (ECSA)
Length: 5 Days
SCHEDULE
Dubai, UAE
EC-Council Certified Security Analyst (ECSA)
Jul 28 - Aug 01, 2019
Who Should Attend:
Ethical Hackers, Penetration Testers, Security Analysts, Security Engineers, Network Server Administrators, Firewall Administrators, Security Testers, System Administrators, and Risk Assessment Professionals.

Course Outline:
1. Introduction to Penetration Testing and Methodologies
2. Penetration Testing Scoping and Engagement Methodology
3. Open Source Intelligence (OSINT) Methodology
4. Social Engineering Penetration Testing Methodology
5. Network Penetration Testing Methodology - External
6. Network Penetration Testing Methodology - Internal
7. Network Penetration Testing Methodology - Perimeter Devices
8. Web Application Penetration Testing Methodology
9. Database Penetration Testing Methodology
10. Wireless Penetration Testing Methodology
11. Cloud Penetration Testing Methodology
12. Report Writing and Post Testing Actions
Register Now