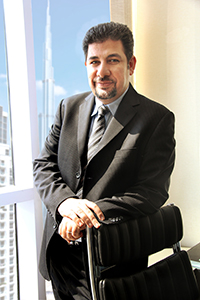 Managing Director
Nidal Othman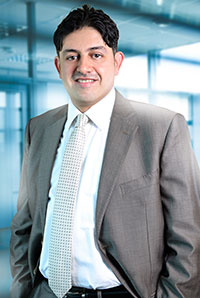 General Manager
Mahmoud Nimer
Who We Are
StarLink is acclaimed as the fastest growing "True" Value-added Distributor across the Middle East, Turkey and Africa regions with on-the-ground presence in 20 countries including UK and US.
With its innovate Security Framework, StarLink is also recognized as a "Trusted Cyber & Cloud Advisor" to over 3500 enterprise and government customers that use one or more of StarLink's best-of-breed and market-leading technologies, sold through its Channel network of over 1500 Partners.
Over the last decade, StarLink has grown more than 50% year-on-year to become the largest and fastest growing 'True Value-Added-Distributor' in the Middle East, Turkey and Africa with a turnover of over $500 Million. Today StarLink, recognized as a Trusted Cyber & Cloud Advisor distributes over 45+ market-leading vendors in the region. The portfolio called the StarLink Solutions Lifecycle, helps Channel Partners differentiate offerings and assists customers to identify key risks and define priorities for addressing IT Security challenges.
StarLink's True VAD business model uniquely caters to its vendors, partners and customers:
To its vendors, in addition to standard VAD capabilities, StarLink helps extend their reach on-the-ground with comprehensive and expert sales, pre-sales and professional services teams.
The 1500+ partners in StarLink's Channel are provided with end-to-end services, trainings and channel enablement, to assist partners on their path to autonomy and develop expertise in StarLink's vendor technologies. StarLink helps partners remain profitable by providing them integrated solutions around six major domains: Data center & Cloud, Communication, Access Control, Risk & Compliance, Data Protection, and Management.