StarLink, the largest "True" Value-added Distributor in META region, is recognized as the Trusted Cyber and Cloud Advisor with presence in 20 countries, carrying a cutting-edge portfolio of 45+ technology vendors & an expert workforce of 375+ employees, with a revenue of $400m.
StarLink Solutions Lifecycle
Where does my sensitive reside?
Application Performance, Turnkey Hyperconvergence, Network Visibility
Do I have the security controls & services in place, to manage my data?
Enterprise Security, Cloud Security, DLP, Data Encryption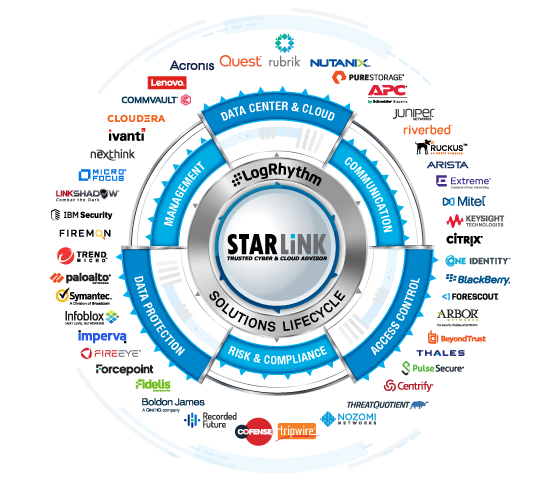 Is my sensitive data well protected?
Enterprise File Transfer, Encrypted Flash Drives & Hard Drives, Enterprise Mobile Security
Is my sensitive data at risk?
DDoS mitigation, Network Forensics, Vulnerability Management

How does my sensitive data commute?
Behavioural Analytics, Next Generation Endpoint Security
How is my data accessed, and by whom?
Data Monitoring & Security, Data Classification, Enterprise Certificate Management
Redefining Success. Creating a Legacy.
"We are StarLink"
Latest Events & Campaigns
We're not the only ones

excited

happy

about StarLink...
Meet our customers.