StarLink is a leading IT compliance and next-generation threat driven solutions provider, recognized as a "Trusted Cyber & Cloud Advisor", a "True Value Added Distributor" and a market leader by more than 2200 customers to secure critical enterprise assets.
StarLink Solutions Lifecycle
Is my Sensitive Data optimized?
Application Performance, Turnkey Hyperconvergence, Network Visibility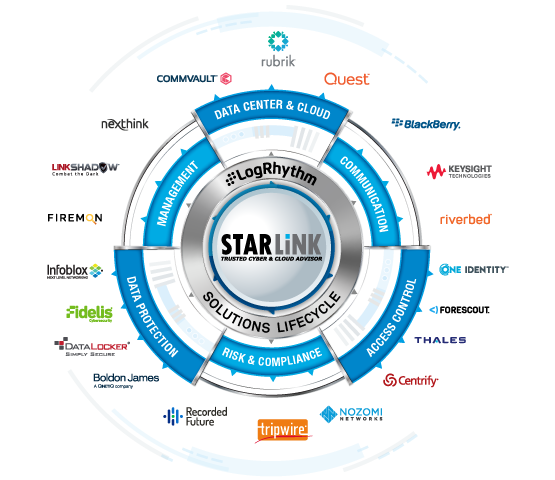 Is my sensitive data at risk?
DDoS mitigation, Network Forensics, Vulnerability Management
How do I visualize my Sensitive Data?
Security Intelligence and Analytics Platform
Redefining Success. Creating a Legacy.
"We are StarLink"
Latest Events & Campaigns
We're not the only ones

excited

happy

about StarLink...
Meet our customers.