StarLink is a leading IT compliance and next-generation threat driven solutions provider, recognized as a "Trusted Security Advisor", a "True Value Added Distributor" and a market leader by more than 2200 customers to secure critical enterprise assets.
StarLink Solutions Lifecyle
How can I protect my sensitive data?
Enterprise Security, Cloud Security, DLP, Data Encryption
Is my sensitive data at risk?
DDoS mitigation, Network Forensics, Vulnerability Management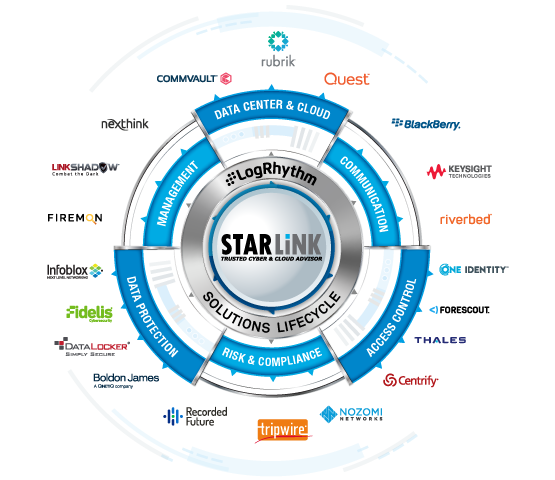 How do I visualize my Sensitive Data?
Security Intelligence and Analytics Platform
Where is my Sensitive Data?
Data Monitoring & Security, Data Classification, Enterprise Certificate Management
Redefining Success. Creating a Legacy.
"We are StarLink"
Latest Events & Campaigns
We're not the only ones

excited

happy

about StarLink...
Meet our customers.