"Committed to your Success at all times"
Ensuring your enterprise is secure at all times means gaining access to the right person with the right knowledge at the right time. That's exactly what you get with the StarLink Customer Success Team.
With our impeccable services and a team strength of 50 plus people, you can rest assured that the best person is available to meet your security needs and is involved & knowledgeable of your challenge, regardless of where you are in the region.
Our Customer Success Managers are dedicated to giving you the most value, be it in the form of Support Services, Professional Services, Training Services or providing Staffing. We serve as advocates who are considerate of your success and thereby leverage the right service and resource to help you achieve your business goals.
StarLink Customer Success Services
STAYING ONE STEP AHEAD OF THE GAME
StarLink Professional Services team identifies your security requirements and implements the best solution into your IT infrastructure to ensure security threats are identified, prioritized and mitigated on time, every time.

Features & benefits
All consultants are vendor and SLCP* certified
Local technical experts cater to regional requirements
Customized Service Level Agreements (SLA)
Proven track record
Consultative approach
*StarLink Certified Project Management Program Products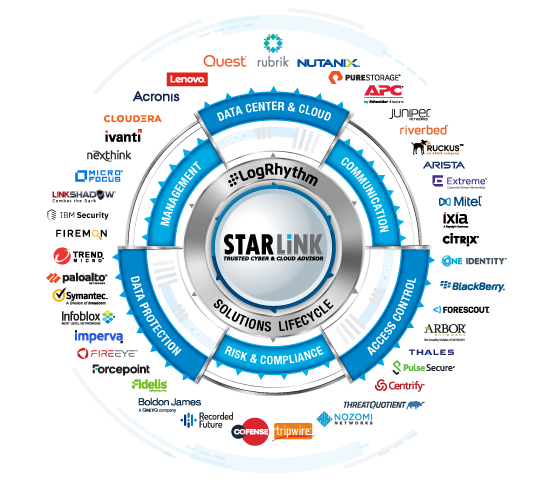 AUGMENTING YOUR IT SECURITY EXPERIENCE
StarLink Staffing Services ensures that you will have qualified experts at your service to cater to your generic IT Operational needs or niche IT Security requirements. Our Resident Engineers can be deployed on premise, for short-term (3 – 6 months) or long-term (more than 6 months) assignments.

Features & benefits
Avoid recruitment related challenges - onboarding, training, retention etc.
Ensure business continuity with quick replacements
Reduce operational cost
Optimize your capital funds
Subject matter experts on a wide range of technologies ROLES
Cyber Security Engineers
Cyber Security Consultants
Information Security Officers
IT Governance Officers/Managers
Project Managers
SOC Analysts (L1/L2)
Security Incident Responders
SOC Managers
SOC Forensic Specialists
GUARDING YOUR CRITICAL ASSETS WITH A ROBUST SECURITY MONITORING SYSTEM
StarLink Managed Security Services ensures continuous monitoring of your security posture while preventing, detecting, analyzing, and responding to cyber security incidents with the aid of people, process and technology.

Features & benefits
Security professionals with extensive knowledge on SOC, MSS & SIEM
Multi-lingual resources
Configured to remotely access event logs residing at customer premise
Tested & proven SOC processes based on ISO & ITIL best practices
Structured incident response framework
Various delivery models - Remote, On-site & Hybrid Services
24x7 Security Monitoring
Device Management (On-site/Remote)
Security Assessment
Incident Response
Early Detection
On-going Security Awareness enhancements
PROVIDING THE SUPPORT YOU NEED WHEN YOU NEED IT
StarLink Support Services warrants that your post-sales challenges, if any, are taken care of. Our in-house technical engineers can offer their expertise on premise or remotely based on the chosen delivery model.

Features & benefits
24x7 support team
Authorized Service Centre (ASC) for IBM, Quest, MobileIron, Palo Alto Networks, Pure Storage etc.
On premise as well as remote support
Expert L2 and L3 teams for on-site support
Multiple support packages to fit your requirements
Expertise on Managed Security Products
Quarterly health-checks and configuration audits
Newsletters and security updates
Products Supported

KEEPING YOU UPDATED WITH IT INDUSTRY FOCUSED TRAININGS
StarLink Training Services takes care of all your training needs so that you are up to speed with the ever-evolving IT Security technologies and gain the expertise required to manage your IT Security infrastructure independently.

Features & benefits
Experienced and qualified trainers
State-of-the-art training facilities – UAE, KSA, Kuwait, Egypt, Turkey and South Africa
Comprehensive courseware and extensive training material
Successful track record – completion of 300+ training sessions
Subject matter experts on a wide range of technologies
Authorized Training Centre (ATC) for major technology vendors